It's Thursday Thirteen #4 for me and #126 for them
I'm jumping on the proverbial New Year's bandwagon and here are my 13 things I'm going to try to do/accomplish in 2008.
13.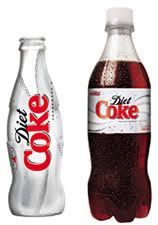 Only two of these per day. Shut up about aspertame and it being bad for you blah blah blah. I love them, I need them, I adore them. Do. Not. Mess. With. My. Diet. Cokes People.
12. Lots more of this per day!! I have access to the most amazing water thanks to our Rainsoft System so I don't have to buy it, I just have to drink it! Gah! Why can't I do it? Why do the Diet Cokes sing their siren song to me? *sigh*
11. Grow stronger in my personal walk with God.
10. Become a photoshop Goddess like NapWarden!. Thank you to my parents for the most wonderful Christmas gift!!!
9.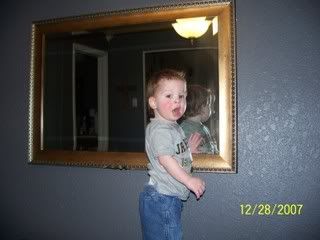 Spend more time with Monkey.
8.
Spend more mommy daughter time with Princess.
7. Write more. Not just blog stuff, actual personal writings. (shut up hubby, I don't want to hear: "That's why I bought you a laptop.") Love you.
6.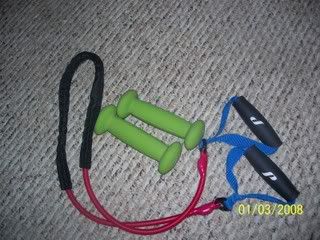 Use these to lift certain areas of my anatomy back to their proper placement and help others to quit jiggling to my daughter's eternal delight.
(hush mom, I know.. Payback is hell)
5. Spend more time with hubby. Remembering that we were a couple before we were parents. Making sure he knows how much I appreciate and love him.
4.
Acquire this
Thanks to Mama Geek at What Works For Us for helping me to find the camera that I now obsess , drool over , shall sit and patiently collect my pennies and dimes for.
3. Take some more me time.
2. Concentrate on my friendships with other mommies and women who share common interests. Friends are necessary and important.
1. Live a life my children will want to emulate. Do everything I can to be an example for all who see and meet me. Be a woman, wife, mother, person that my daughter will hope to be when she grows up and my son will strive to marry someone similar. I want to be a role model, an inspiration.
Motto for 2008: Life isn't about waiting for the storm to pass, it's about learning to dance in the rain.