Y'all – that picture up there is filled with madness.
But I can't tell y'all about it yet.
I'm truly – honestly – heart wrenchingly sorry that I can't, but I can't post the recipe until 11 AM CST.
Loaded Baked Potato Grilled Cheese recipe is live!!!
Sorry – those are the rules.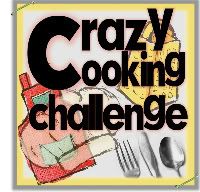 I know that I missed last week.
I hope y'all can forgive me.
Monkey is SOOO much better!
and then there was the WEDDING!
and the root canals.
Basically, I've been a bad. bad blogger.
But a really good mom and sister and wife and coach and friend.
So…
ummmmm……
Thanks for sticking with me.
and seriously, y'all.
COME BACK AT 11 AM CST – because a grilled cheese sandwich that tastes like a loaded baked potato is so tonguegasmically worth it.
The recipes that caught my eye from the last linky
Dewberry Lemon Pudding Cake – Newlyweds Blog
Mini Cheese Straws – Made Famous By
Grilled Potato Salad – Pocket Change Gourmet
Fresh Orange and Vanilla Cake – Feeding My Temple
I can't wait to see what y'all are sharing this week!  Y'all have no idea how much I love your comments, recipes and inspiration!  Thanks for coming by every week to share your recipes!